| | |
| --- | --- |
|           Biology EOC Review  | |
    Every biology student in the state of Arkansas must take an end-of-course biology exam which will be given in April.  Students who do NOT score proficient or advanced will have to go through remediation AFTER SCHOOL  in order to keep their biology credit. The following information will help you prepare for that exam.
EOC Biology Testing will be April 26 and 27, 2010!
There are five strands that will be covered this year:
Nature of science
Molecules and Cells
Heredity and Evolution
Classification and Diversity of Life
Ecology and Behavioral Relationships
    Each of these strands contains Student Learning Expectations or SLE's that you must learn to do well on the Biology EOC Test.  You will set up a notebook just for your SLE notes, practice questions, flash cards, and practice tests.
SLE Notebook Worksheet                SLE Notebook Worksheet DUE DATES
TEST-TAKING TIPS
Before the test:
Get plenty of sleep the night before the test
Eat a good breakfast each morning before testing
Relax and free your mind of any distractions before testing 
During testing:
Listen carefully to instructions and follow them
Make sure you understand the question before writing your answer
Eliminate choices that aren't correct before deciding which would be the right answer
Write and mark your answers clearly
Go back over all your questions (There is plenty of time!)
| | | | |
| --- | --- | --- | --- |
|      | SLE's |          | Note to Parents |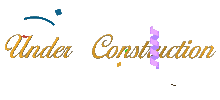 STRAND – NATURE OF SCIENCE

Review Notes
Practice Questions
Flash Cards
Review Game

PRACTICE TEST

STRAND – MOLECULES & CELLS

Review Notes:
Enzymes
Water
Macromolecules
Cells & Organelles
Cell Membranes & Transport
Photosynthesis
Cellular Transport
Practice Questions:
Enzymes
Water
Macromolecules
Cells & Organelles
Cell Membranes & Transport
Photosynthesis
Cellular Transport
Flash Cards:
Enzymes
Water
Macromolecules
Cells & Organelles
Cell Membranes & Transport
Photosynthesis
Cellular Transport
Review Game:
Enzymes
Water
Macromolecules
Cells & Organelles
Cell Membranes & Transport
Photosynthesis
Cellular Transport

PRACTICE TEST

STRAND – Heredity & Evolution

Review Notes
Practice Questions
Flash Cards
Review Games

PRACTICE TEST

STRAND – Classification & Diversity of Life

Review Notes
Practice Questions
Flash Cards
Review Games

PRACTICE TEST

STRAND – Ecology & Behavioral Relationships

Review Notes
Practice Questions
Flash Cards
Review Games

PRACTICE TEST